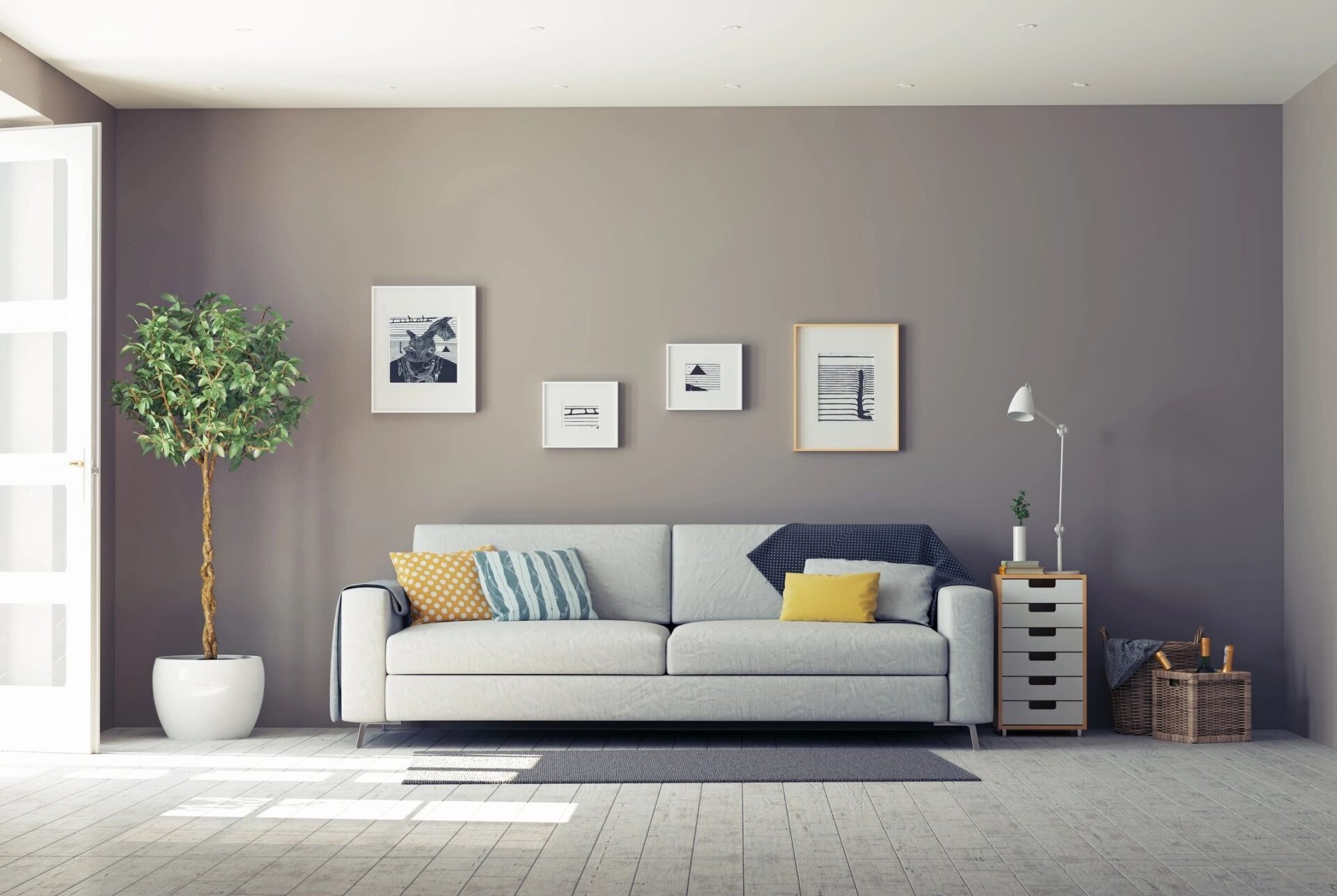 March 31, 2021
8 Warning Signs When Renting a Furnished Apartment in Cary
Moving to a new area can be stressful. There are so many things that need to be done but #1 on that list is secure a place to live. There are plenty of options to consider but one of the very best is renting a furnished apartment for a short period of time.
A furnished apartment is the middle ground when it comes to living in a place other than your home. If its done well, it will be the closest thing to a home away from home.
Unlike hotels which are highly transient and can be cold in nature and decor, or an Airbnb host's guest room above the garage, a fully furnished apartment will have all the creature comforts of a living space you can call home.
If you think this is a great alternative to living in a hotel for 60 days you are right! Keep reading to find out 8 warning signs when renting a furnished apartment in 2021 and what to look out for before signing on the signature line.
1 – NOT CLEAN
Beware of spaces that are not clean. Every furnished apartment I own gets cleaned by professionals after a guest moves out to prepare for the next guest moving in. The cleaning professionals are wearing gloves and masks throughout the entire cleaning process which is necessary during a pandemic now more than ever.
Keeping a clean furnished space is more than hiring a cleaning crew to come in for a couple hours. Norton Property Services makes sure to wash all the sheets, towels and linens with detergent. We even wash all the plates, utensils, pots and pans. NPS makes sure you have peace of mind during your stay and that means cleaning out the drawers for crumbs, dusting the blinds, cleaning inside the appliances, emptying the dryer lint trap and cleaning the inside of the dryer lint trap. We restock the cleaning supplies and paper products like paper towels, bath tissue and hand soap. You will even find hand sanitizer and disinfectant wipes in your furnished apartment home.
After all, cleanliness is next to Godliness.
2 – NO LEASE
Earlier I spoke of the signature line… having a lease in place is a good business practice. Many people think a lease ties them into a contract they don't understand but a lease is just a written agreement between the renter and landlord.
Leases are great because they present the entire agreement in written form so there is no confusion about the terms of the agreement. You will know the monthly rent, due date, what is allowed, what isn't and consequences of breaking the lease. This goes for both sides.
Not having a lease is a surefire sign you're not dealing with a professional and you may possibly be dealing with a crook. A lease is there to protect you and the landlord in case of a misunderstanding or disagreement.
You always want to read the lease in its entirety and its a good idea to have your attorney review it on your behalf as well though not necessary.
3 – NO TAXES
Everyone has heard the old cliche about taxes, right? That the only 2 things guaranteed in life are death and taxes. Well, unfortunately it applies to furnished rentals and short term leases too — at least it does here in NC.
Here in NC, a short term lease under 90 days subjects the renter to pay taxes and the landlord to collect them. That is why when you stay at a hotel you see taxes collected and I think Airbnb has started collecting taxes on behalf of its hosts because no one wants to get in trouble with the government — not even a billion dollar company.
This does not apply to situations when you're staying with a friend or family member because that is not a business. And it also doesn't apply to stays 3 months or longer.
I mention this because if you're renting a place from a short term rental operator and they are not collecting taxes then the the law is being broken. I don't know about you but I love my business and I want to stay in compliance and I think my guests would agree.
4 – BAD REVIEWS
Let's address another bad sign when searching for a furnished apartment to stay for a few months. Bad reviews should be a warning sign for anyone researching any product or service online. While reading reviews shouldn't be your only means for determining the quality of the company or service, you can get a good idea on issues like:
Customer service
Customer satisfaction
Product quality
Responsiveness
Staff friendliness and professionalism and more…
Reading reviews should be 1 tool in your belt to analyze a company and its product or service and obviously, 1 or 2 bad reviews shouldn't deter you from patronizing a business but instead, look for patterns that concern you. For instance, do all the reviews mention poor service or a dirty place?
Read my reviews on Google here.
5 – NOT IN SAFE OR CONVENIENT LOCATIONS
Part of making your stay feel as close to home as possible is feeling safe where you live. If you cannot feel safe walking to the store or going from your car to your front door then likely you may want to reconsider the neighborhood.
There are some people who will not feel safe on the first floor. While I can understand this, if you are in an overall safe environment then this should be less of an issue. Another good thing about 1st floor access is that in case of an emergency or fire you don't have to use the stairs or elevators to get out. Or worse, the windows.
Norton Property Services considers locations carefully when furnishing a new home. Not only the geographical location close to shopping, business centers, hospitals, restaurants and entertainment but also the location within the building itself.
NPS wants to make it as convenient as possible to get to your home so we consider items like proximity to entrances/exits, elevators, stairs and other amenities. We try to secure great views but sometimes a serene background with a wooded view is perfect.
Convenient and safe locations should be considered carefully. How would you like to be 30 minutes from a grocery store? Or even in the heart of downtown? Whatever your preference, make this a factor in your decision process because you will be here for several months and it just might make or break your experience.
6 – MOVE OUT DATE
Many don't think the move out date is a big deal but it can be HUGE. If you are in town for a temporary work assignment that gets extended or you are looking for a home to purchase and its taking longer than expected you probably want to stay in your furnished apartment until you know your next move, right?
People have come to NPS from Airbnb and said they had to move 2 or 3 times because the hosts had booked people a couple days after they were scheduled to leave.
Norton Property Services allows you to keep your home for as long as you like. We will never book a guest right behind you because we know your plans can change at any moment and its our aim to remove the hassle from your search for a place to rest your head.
Make sure to ask if you can extend your stay if needed.
7 – NOT FULLY FURNISHED
Apartments that are advertised as furnished but really its nothing more than a bed and used sofa is the sign of a less than quality operation. I'm sure there is a market for places that are sparsely furnished, but it defeats the purpose of living in a place for 3 months or longer when you have to bring half of the items needed to live comfortably.
If you have to bring the TV, silverware, pots and pans, towels, sheets, microwave and other appliances not to mention set up your utilities then what are you paying extra for? You could rent an unfurnished place and bring those items for much less rent per month.
Staying at a fully furnished place is like most other things. You get what you pay for. In an upscale furnished apartment operated by a professional company you will get a home that is fully furnished and ready to go from day 1. It will be a complete solution from linens to appliances to cleaning supplies to adequate furniture to paper products to great amenities to utilities already set up.
All you have to do is bring you clothes and devices… at least that's how NPS does it for you.
8 – UTILITIES NOT INCLUDED
Some corporate housing companies charge separately for utilities while others include that in the rent. I think the best practice here is transparency. Make sure you know what you are responsible for before signing a lease. Norton Property Services includes utilities in the monthly rent because we want to make you stay as comfortable as possible.  We think sending you a bill 1 month after you move out is well, BS.
If utilities are not included the landlord might hold a utility deposit upfront (separate from a security deposit) or they can bill you afterwards once their bill arrives. Wouldn't a better experience be to include utilities in the monthly rent? That way there is one payment and when you move out you're done.
Those are a few of the warning signs to look for when searching for temporary furnished apartments in 2021. It will help you to ask the right questions when talking with an owner or manager. It will also help you avoid a terrible experience or property not suited for your needs, no matter how temporary.
If you're considering an upscale furnished apartment in 2021 think of Norton Property Services here in Cary, NC.
We would love to have you!